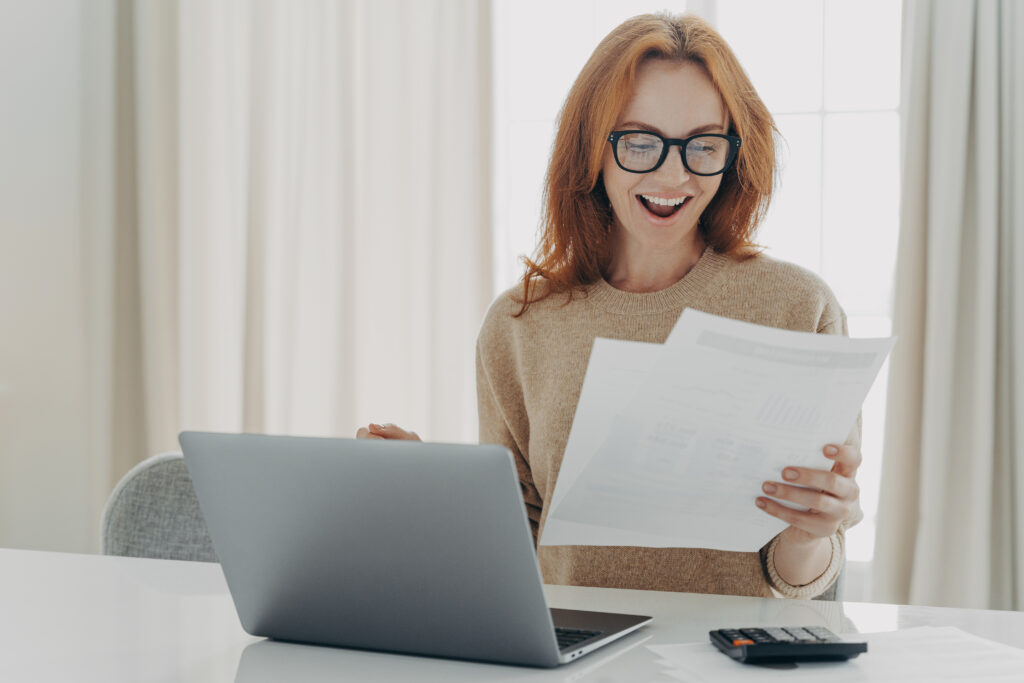 If you believe that you have a poor credit rating and won't be able to get a loan, think again. At Loantec, we've secured bad credit loans for people with a wide range of circumstances. From tradies who missed a phone payment, to those who recovered from bankruptcy. Our team of lending experts will analyse your financial situation and individual circumstances to find the best loan available.
Don't pre-judge your ability to get a loan before you talk to our team. When you fill in our pre-qualification form, we'll compare the policies of more than 40 lenders to secure the best deal for you.  
Working With Loantec When you Have Bad Credit
The majority of the big banks will turn up their nose whenever your credit score is below a certain threshold. But when you're working with Loantec, we'll take the time to work through your situation and find a solution for your financial needs. Get our team to analyse your finances and they find the best loan for you.
Don't let a low credit score prevent you from getting a loan, contact us by filling in our pre-qualification form and we'll let you know what your lending options are.
How Does a Bad Credit Rating Affect Getting a Loan
Your credit rating serves as an overall ranking of your credit trustworthiness. Whenever you apply for a loan with the banks, they'll conduct a credit check to find any discrepancies in your finances.
In general, the lower your credit score the less likely you'll be approved for a loan. Even if you are approved, you'll probably have a high interest rate. This is because someone with a low score is considered to be a riskier investment.
That's why if you have bad credit, you'll struggle to get financing from traditional lenders. Every loan is an investment for them. If your application comes with a high risk factor, then they're not likely to accept it.
At Loantec, we're less concerned about your previous financial history and primarily focused on your current circumstances. So there's no need to worry about your past credit discrepancies, just fill in our pre-qualification form and our Finance Technicians will find the best loan for you.   
What Negatively Affects My Credit Score?
A low credit score affects your ability to secure financing, and if your score is below a certain point, it could be automatically rejected by the banks. Most people don't have a good understanding of what lowers their credit rating. There are actually a few things that can negatively affect your credit score:
Missed credit card repayments – Missing a single credit card payment can drop your credit score by 22%! A missed payment is one that's more than 14 days overdue. If it's more than 60 days late, you'll end up with a default on your credit file.
Paying bills late – Late repayments generally leave a negative mark on your credit file.
Some types of debt – Debts from certain types of lenders are seen as a red flag. Payday loans & gambling debts can bring down your credit rating.
Bankruptcies – A bankruptcy will stay on your credit file for a total of 5 years or 2 years from the date it ended. Whichever is shorter.
Court appearances in relation to debt – If you've received a summons, writ, or court judgements relating to debt, it'll affect your credit rating.
Multiple credit/loan applications – If you have made multiple loan applications in a short period of time, it reports badly on your credit file. It makes the credit agencies & lenders wonder if you're desperate for money. This makes comparing all your lending options a risky venture.
Loantec's unique pre-qualification process allows us to compare the policies of more than 40 different lenders and match you with the best one. We only ever put in a formal request once we are 100% confident you will get approval. 
Read More About – Bad Credit Loans:
But even if any of these relate to you, don't despair, you might still be able to secure a loan with bad credit through Loantec. First, we need to understand your current situation using our pre-qualification form, from there we can discuss your options and you can make an informed decision.         
How To Improve Your Ability to Get a Bad Credit Loan
There are several steps you can take to improve your ability to secure financing when you have bad credit. Here at Loantec, we'll take the time to work through your financial situation and advise you on everything that can be done to get you the best low-interest loan.
Improving Your Credit Score
Sometimes negative marks put on your credit file have been put there by mistake. If this is the case, our Finance Technicians might be able to have them removed from your credit file. This could significantly improve your credit score, resulting in better loan options.   
Pay Off Your Debt
Any debt you've got owing is going to hurt your chances of getting a loan. So, paying off your debt is a sure-fire way to improve your loan options.
Lenders will perform a debt to income analysis of your finances to determine if you'll be able to make the repayments. The more debt you have, the less income you'll have available to pay back a new loan.
Another way you might be able to reduce your debt is through debt consolidation. If you have multiple debts at varying interest rates and lengths, our Finance Technicians might be able to consolidate these into a single, low-interest fixed repayment that is lower than what you're currently paying. This can help free up your income and improve your approval chances.
Limit Your Credit Cards
Credit cards are a unique form of debt. Lenders view the maximum of each of your cards as your total potential debt. By lowering your limits or better yet cancelling them entirely, you'll improve your ability to get a loan.
Don't let your credit history prevent you from getting the loan you require. Contact the financial experts at Loantec and we'll help you secure the bad credit loans you need. Just fill in our pre-qualification form and our Finance Technicians will explore your loan options to find the best deal available.